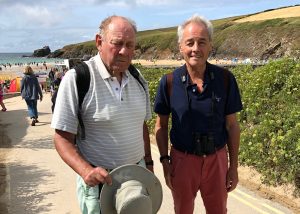 Paul Jackson (2 North 1961-1964) is three years younger than Nick and remembers Nick playing rugby when he was at Cranleigh. Their friendship has continued since they left Cranleigh, they were regular running companions in Richmond Park at one point, and are now walking companions along the Cornish coastline. This is the second time that Paul has joined Nick on the Cornish Coastal Challenge.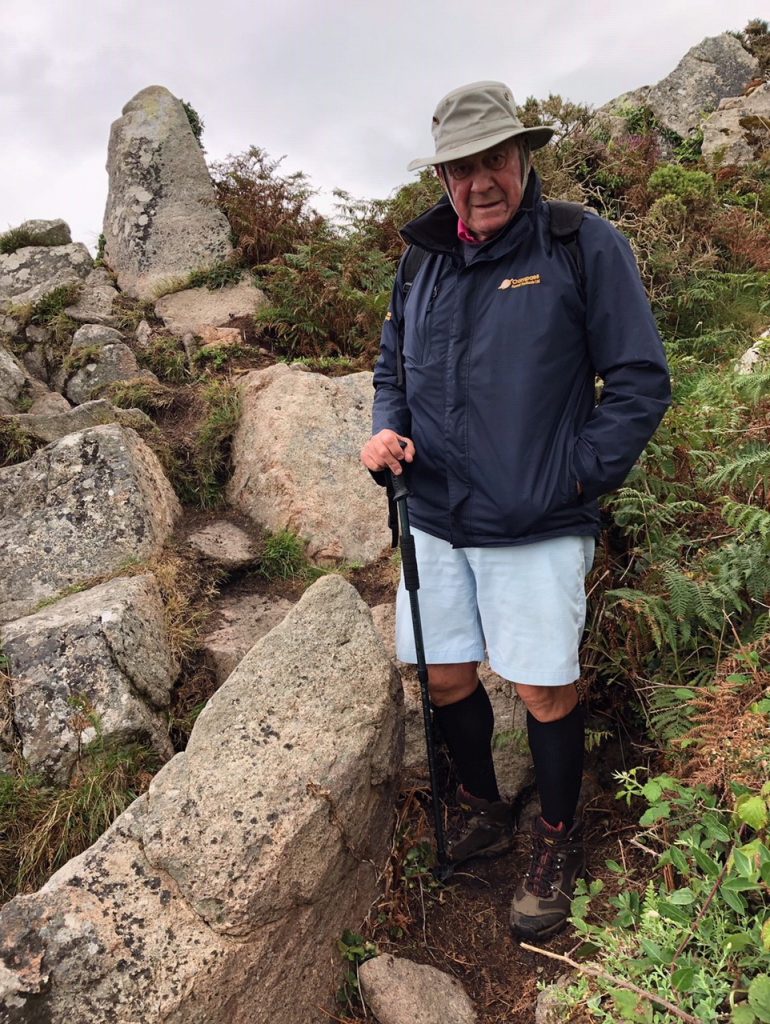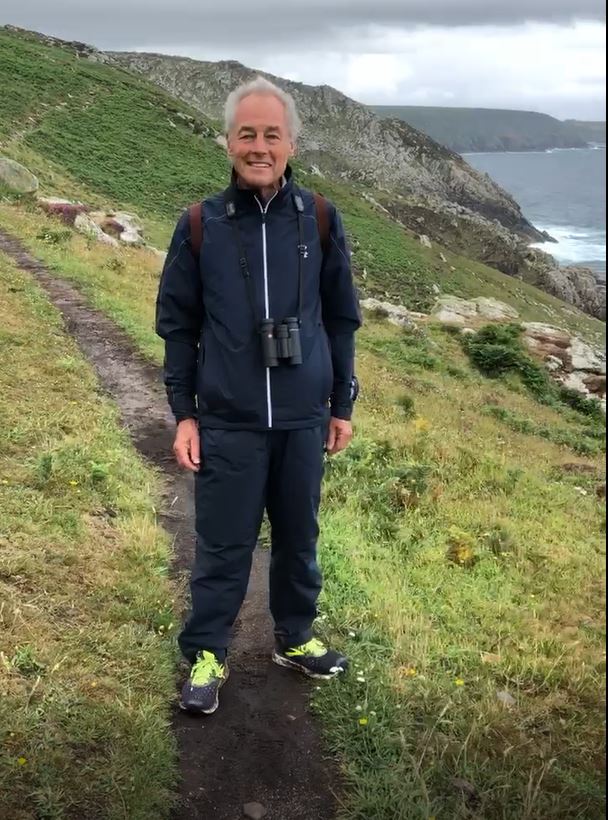 Paul first joined Nick at the beginning of May for two days along the Bude stretch of the coastal walk. 'It was absolutely fantastic,' Paul says, 'you see the coast up close like you've never seen it before! It really is stunning!' Paul isn't fazed by – what some younger folk might think as – a tough challenge for a 75-year-old. 'Well, I'm 72 so Nick's not that old! Nick's age certainly hasn't held him back although 300 miles is one hell of a walk! The stretch around Bude was gruelling and I developed huge blisters from all the steep paths. Nick is fantastic with his walking stick, stockings and hat'.
Cranleigh Foundation
Paul enjoys the conversations he has with Nick and one of their discussions on their first Cornish stretch was how children are selected for a Foundationer place. [Foundationer places are offered to children who live locally to Cranleigh who have suffered some form of tragedy in their young lives and who would benefit from the supportive environment which Cranleigh has to offer.] Nick has told Paul a lot about the Cranleigh Foundation. 'It's a massive thing and it's going to need a lot of money if it's to continue funding places for children who have to cope with trauma. It's such important work.'
OC Property Society
For the last 25 years, Paul has run the Cranleigh Property Society, a society which meets once a year and has around 200 members. The society is useful for OCs, particularly students, who are looking for work experience and jobs, 'it's great to be able to encourage them in a career in property'. Paul is enjoying this time of life when 'I'm in a position to put something back'. He admits that he has 'loved being an Old Boy!', and says that 'some of my best friends are from Cranleigh'.
This is in contrast to when Paul was a boy at Cranleigh which, he confesses, he didn't much enjoy largely because, he thinks, he wasn't a team-player. Paul thinks that Cranleigh 'is so much a nicer place now. Becoming co-educational has made it so much nicer'. Today he feels the School is more supportive for pupils than when he was there. He adds that 'I think extremely highly of the regime that has been in place over the past 20 years since I've been involved with the OCs'.
Come and join Nick on the walk!
Paul enjoys meeting his OC friends at the Over-70s reunion and appreciates the School hosting them. He strongly recommends any OC who is in the area to join Nick on this fantastic challenge.