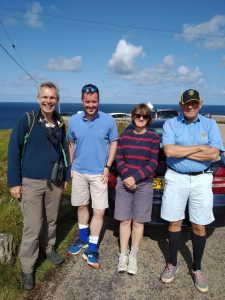 A fantastic day with plenty of 'wow… wow' moments as we twisted and turned, climbed and descended on the fabulous stretch of Cornish coastline from Pendeen Lighthouse to Sennen Cove.
It was a genuine joy to accompany Nick Meyer, Susie Schofield (Head of Cranleigh Giving) and OC Simon Broadhurst (2&3 South, 1992-1997). Simon was back for his second outing with Nick, and Susie had spent a gruelling day with Nick through heavy rain and steep terrain the day before. I therefore felt a little bit of a fraud turning up for one day in perfect walking weather: 19 C, a cooling breeze and as clear as a bell.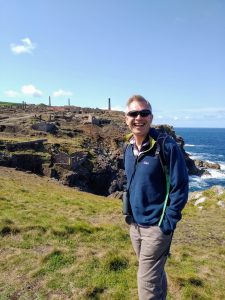 This stretch of coastline is of historic, national and industrial importance. Those who are 'Poldark' fans will find resonance in the many abandoned tin and copper mines that dot the cliff tops.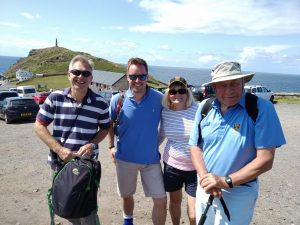 With one life-saving lighthouse our starting point and the Longcliffs light off Land's End a target in front of us, we could not forget the threat beneath the sea. This was particularly appropriate given the wonderful support of Nick's childhood friend, Liz Parker, whose ancestors were Cornish smugglers! Fortunately, the much applauded sausage rolls she so kindly provided for our lunch were from the Geevor mine cafe, our coffee stop, and not plundered.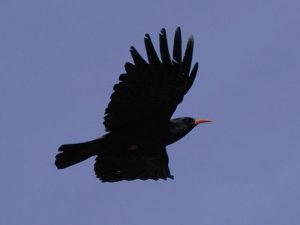 Throughout the walk we were treated to a gorgeous floral display of heathers and gorse attracting plenty of butterflies; kestrels, buzzard, gannets, fulmars and herring gulls kept us company and I was particularly pleased to spot two pairs of Chough, the county bird of Cornwall. I have seen them many times in Pembrokeshire but never before in Cornwall. For those of you who frequent the Richard Onslow, they are the birds on the Onslow coat of arms.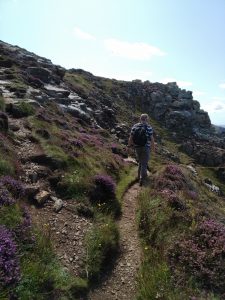 So whilst the terrain was challenging, there was plenty to inspire us to keep going. None more so than Nick who really is an inspiration: at the end of our 12.5-mile day, he had completed all but 50 miles of this approx. 300-mile challenge. We all agreed that he is now a new benchmark for our future fitness, if we are blessed to reach the age of 75.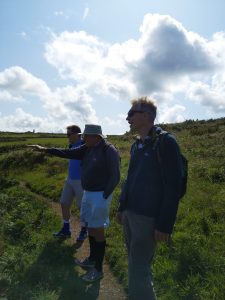 Nick is doing this challenge for the Cranleigh Foundation, supporting those children who would benefit from boarding and who have, along with their family suffered significantly in their lives. I have seen the difference Cranleigh has made to some of our Foundationers and it is genuinely moving to be led by Nick's passion for them and future Foundationers in this way. Please do consider supporting.