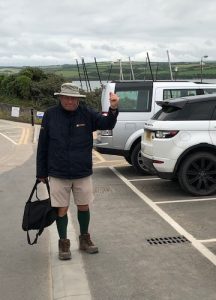 Nick has completed his Cornish Coastal Path! He has raised over £21,000 (and still counting) for the Cranleigh Foundation. Having walked all 295 miles of the coastal path, Susie Schofield caught up with Nick to find out how he – and his feet – are feeling.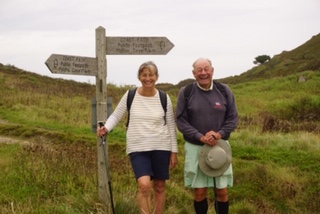 What were the highlights of the walk?
'My walking companions,' says Nick, not missing a beat, 'all of whom were marvellous!'
Nick had over 20 walking companions join him along the path which was good for the soul and conversation. As well as fellow Old Cranleighans, family, Cornish friends and work colleagues donned their walking boots to accompany Nick.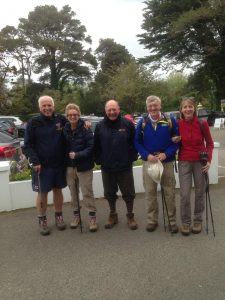 Nick hadn't 'fully appreciated how fantastic the Cornish coastline was – I'd only seen parts of it'. And indeed, the coastal path goes through parts of Cornwall which are very much off the beaten track. 'I was exhilarated by the whole journey,' Nick explains. 'Firstly, because of the fantastic colouring of the flowers – the gorse blossom amongst the heather – secondly, the stunning scenery we walked through, thirdly the sound of the birds (particularly the seagulls) and the incessant beautiful noise of the sea'.
…and the lowlights of the walk?
'It was probably the indifferent weather on three or four days, particularly in North Cornwall.' (Your correspondent can testify to the 'indifferent' weather she squelched through in South Cornwall….) Nick admits that 'the terrain was arduous in places' with rocks to scramble over, steep inclines to mount and descents that you could only approach by going down on your bottom. This was not a challenge where your dignity always remained intact. Nick suffered injury too: 'near Looe I was chased by a bull and fell over and dislocated my little finger', for which he is soon to have surgery.
In terms of his observations of Cornwall, an area which he has been familiar with ever since his childhood, Nick said that 'I was disappointed to see at close hand the demise of the fishing industry in Cornwall, in particular the smaller harbours on the Cornish coast. For the sake of Cornish people's livelihoods, this is a matter which has to be addressed'. True to his word, Nick is in discussions with the National Trust to see what can be done.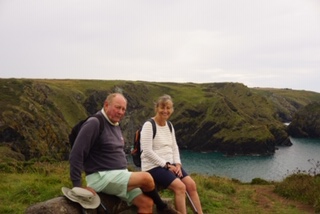 Why are you raising money for the Cranleigh Foundation?
'I am a great believer in the Foundation and what it undertakes.' It finances bursaries to provide a Cranleigh education for Foundationer pupils, children who have lost the support of one or both parents through exceptional or tragic circumstances and who would benefit from the nurturing pastoral environment at Cranleigh. Nick has been a trustee since the Foundation was set up in 2007 and is now chairman of the board of trustees. He undertook this Cornish Coastal Challenge to raise the profile of the Foundation and 'it gives me the opportunity of personally raising funds for the Foundation. Hopefully, as a result we'll get more people interested in it'.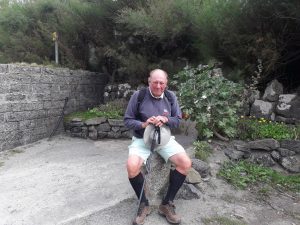 'Having Foundationers at Cranleigh is an important part of the school's ethos. If we have the resources to achieve its aims as we can increase what we're doing. Ultimately we hope to have two Foundationers in each year and we're well on our way to achieving that particular goal'.
What would you have done differently on the walk?
'Nothing,' is Nick's immediate response. 'Thanks to all the people who helped me – Vickie Ingle, Elizabeth Parker, amongst many others – meant that it went as smoothly as it could have gone.'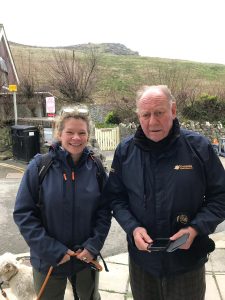 What would you say to anyone thinking of walking the Cornish coastal path?
'You've got to have somebody there to support you in terms of driving to the start and picking you up at the end, as well as pit stops along the route. Liz Parker was very helpful in this regard.'
Nick's 5 top tips for walking
Have good footwear – Nick is proud to announce that, even after 295 miles, he didn't suffer from any blisters!
Walk in shorts and long socks
Have good wet weather gear
Have a good breakfast
Do not have lunch. Have a large ice cream en route and a good pint of cider/beer when you've finished!