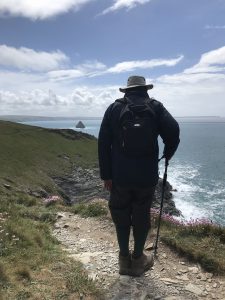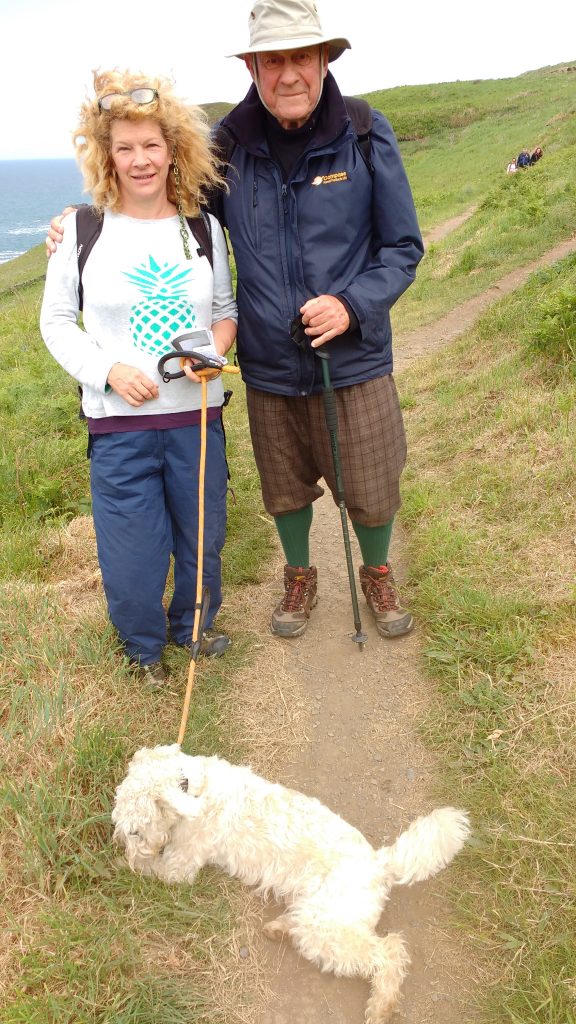 The Whitsun Bank Holiday weekend saw Nick pick up his plus fours to resume his Cornish Coastal Challenge. His companions were OCS and Cranleigh Network Manager, Vickie Ingle (and her dog, Basil), and, on the Sunday and Monday, Peter Wylie-Harris (West, 1956-61), an OC who is even more senior in years than Nick!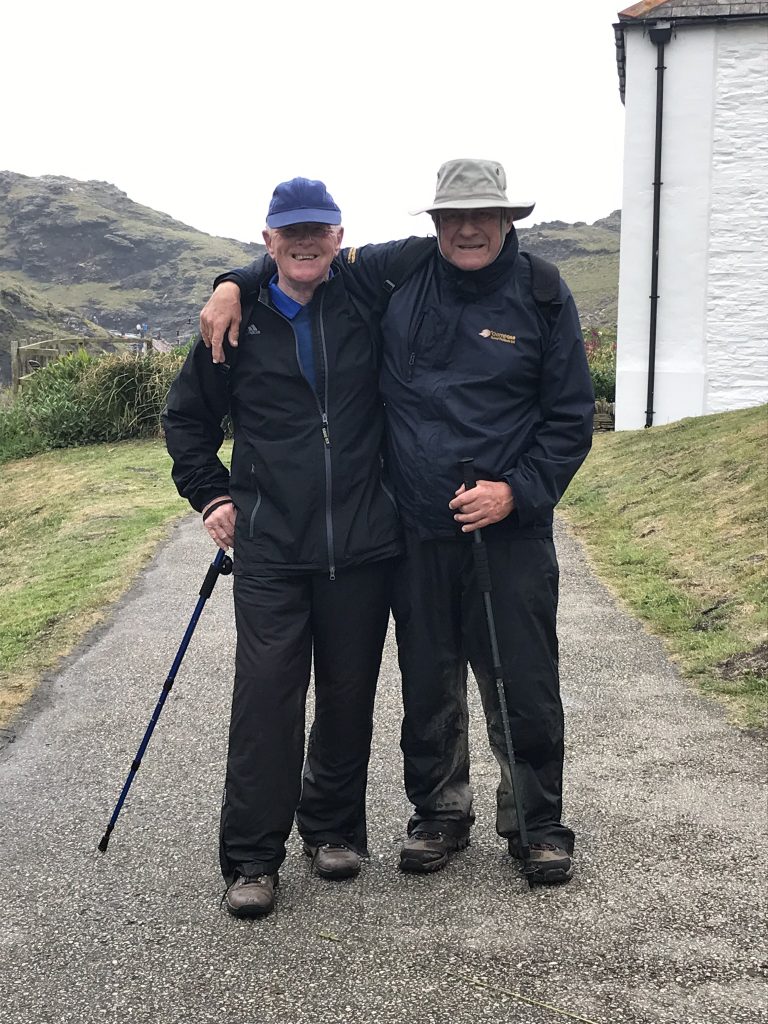 Living up to its reputation as sunniest place in the UK, Bude grilled our walkers in sunshine. Nick and Vickie's first day was gloriously sunny – alas, we've seen the sunburn – and they managed over 11 miles of arduous terrain taking in a clifftop book stall on the way. Their destination was Crackington Haven and they were extremely relieved when it came into view. Nick has labelled this the most gruelling day yet.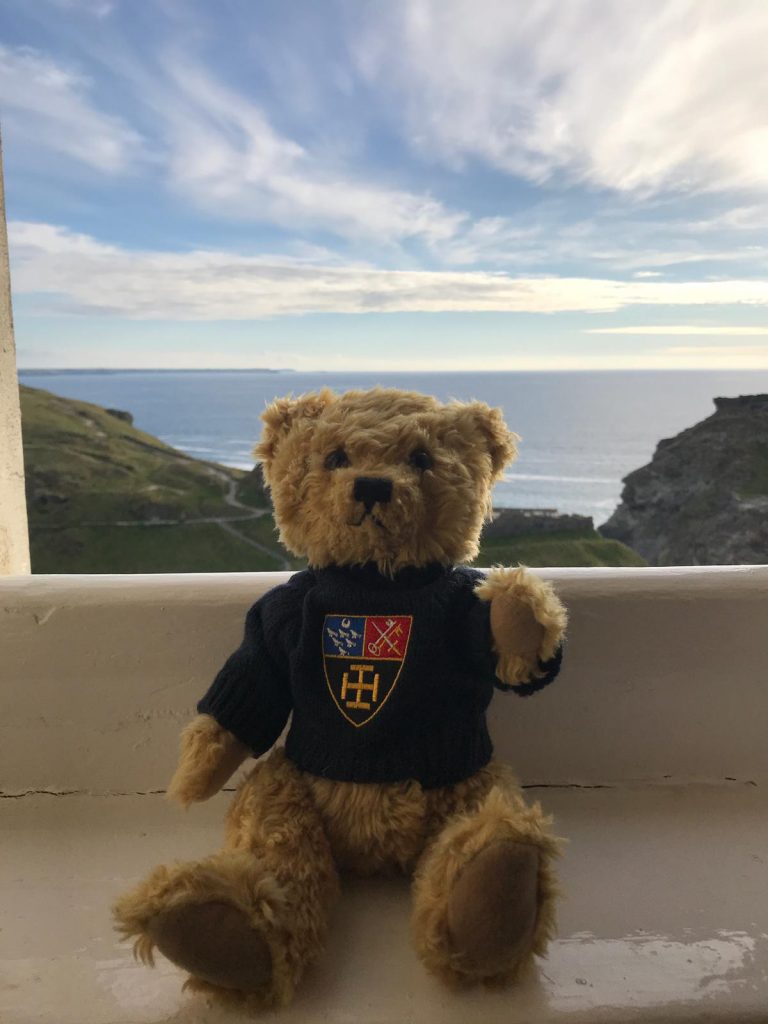 Vickie, who with her dog Basil, joined Nick for the first 25 miles of his Cornish Coastal Challenge, agreed with Nick about it being the toughest stretch yet. There were huge numbers of steps to climb and we were worn out by the end of the day'. Even Nick's boots gave out requiring an emergency call to Peter to buy a new pair of boots in Tintagel before he met them for dinner!
Happily, Nick has an amazing facility to rejuvenate and, after a good night's sleep, he was ready and prepped for day #2: from Crackington Haven to Boscastle.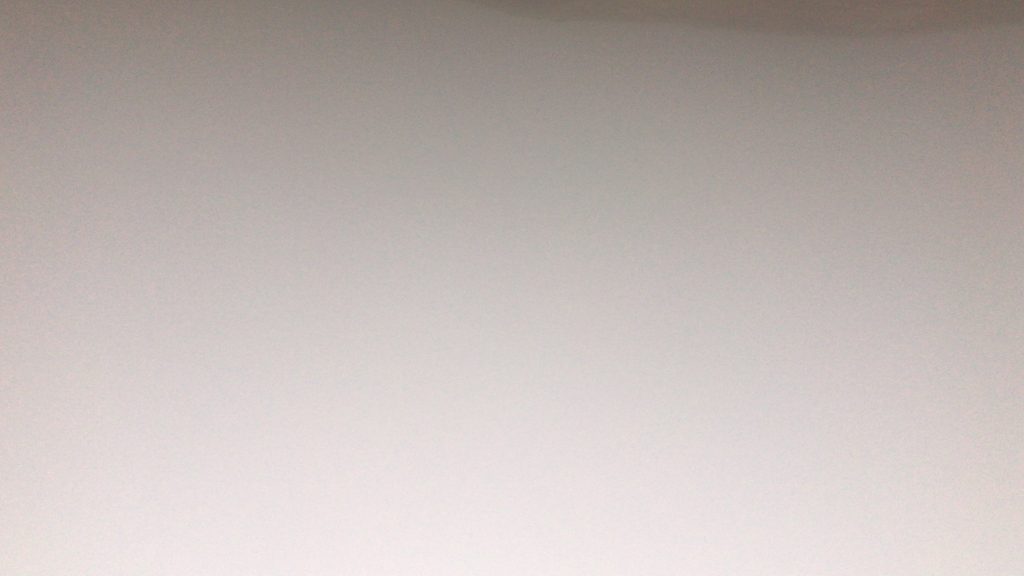 Unfortunately, the day itself wasn't so ready as they woke up to a blanket of fog shrouding the coast. Undeterred, and steeled by the company of Peter, the three of them (and the patient Basil) set out to see how far they could get. Visibility was no further than their noses and they had an interesting time navigating themselves around a field of cows with their calves. 'I never knew how spooky cows are when you can't actually see them!' says Vickie with her usual nonchalance.
Behind the fog came rain but, battling on, our weary walkers descended into Boscastle, drenched. Poor Basil was shivering!
And, as is so often the case in Cornwall, our walkers ended the day having dinner admiring a stunning sunset.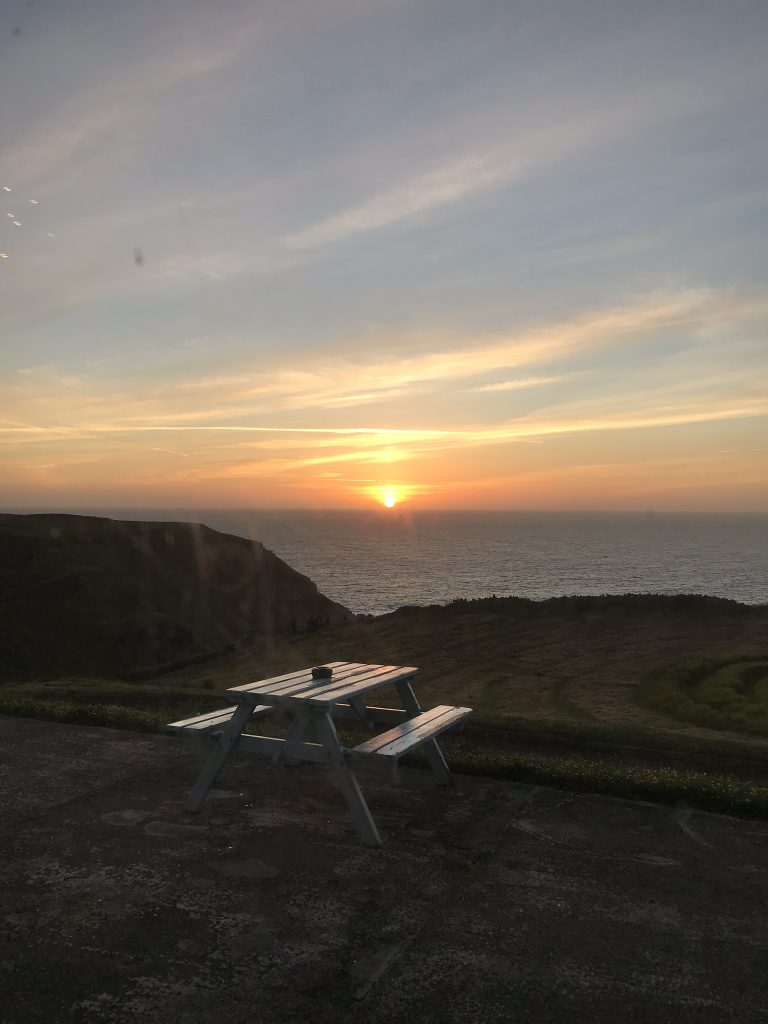 Their final day together took them the seven miles from Boscastle to Trebarwith Strand. They passed by King Arthur's (supposed) birthplace, Tintagel, and walked through spectacular scenery throughout the day.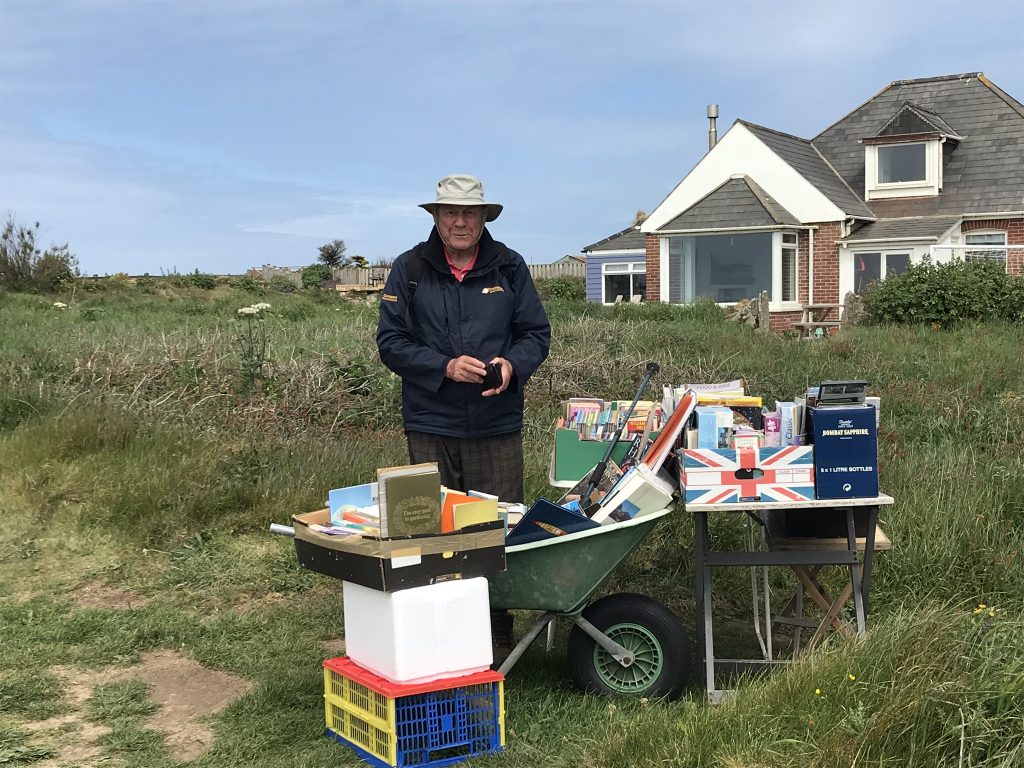 Together, our trio (plus dog) took off 25 miles of Nick's 295-mile Cornish coastline target! See the photographic proof below!