Welcome to Strength and Conditioning
Cranleigh is Surrey's leading co-educational independent school, offering boarding and day education for pupils aged 13 to 18. Cranleigh provides a breathtaking range of opportunities in a school small enough for everyone to know and support each other. Pupils lead busy lives now, exceeding academic and sporting expectations, while preparing for life beyond our beautiful rural location.
Latest...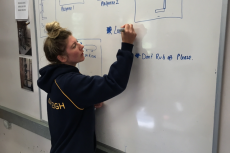 The internship programme at Cranleigh School is entering its fifth year and can boast a 100% employment record within the…
Continue reading
Welcome to Cranleigh School Blogs. This is your first post. Edit or delete it, then start blogging!